Stackbit is the best way to create websites and apps with Netlify
Seriously Seamless.
With managed hosting, getting a fast provisioned site is automatic.
Publish code & content and track deployment progress all from the visual editor. And all that's before you take full control of your deployed site in Netlify.
Heck, even the deployment log is available within Stackbit.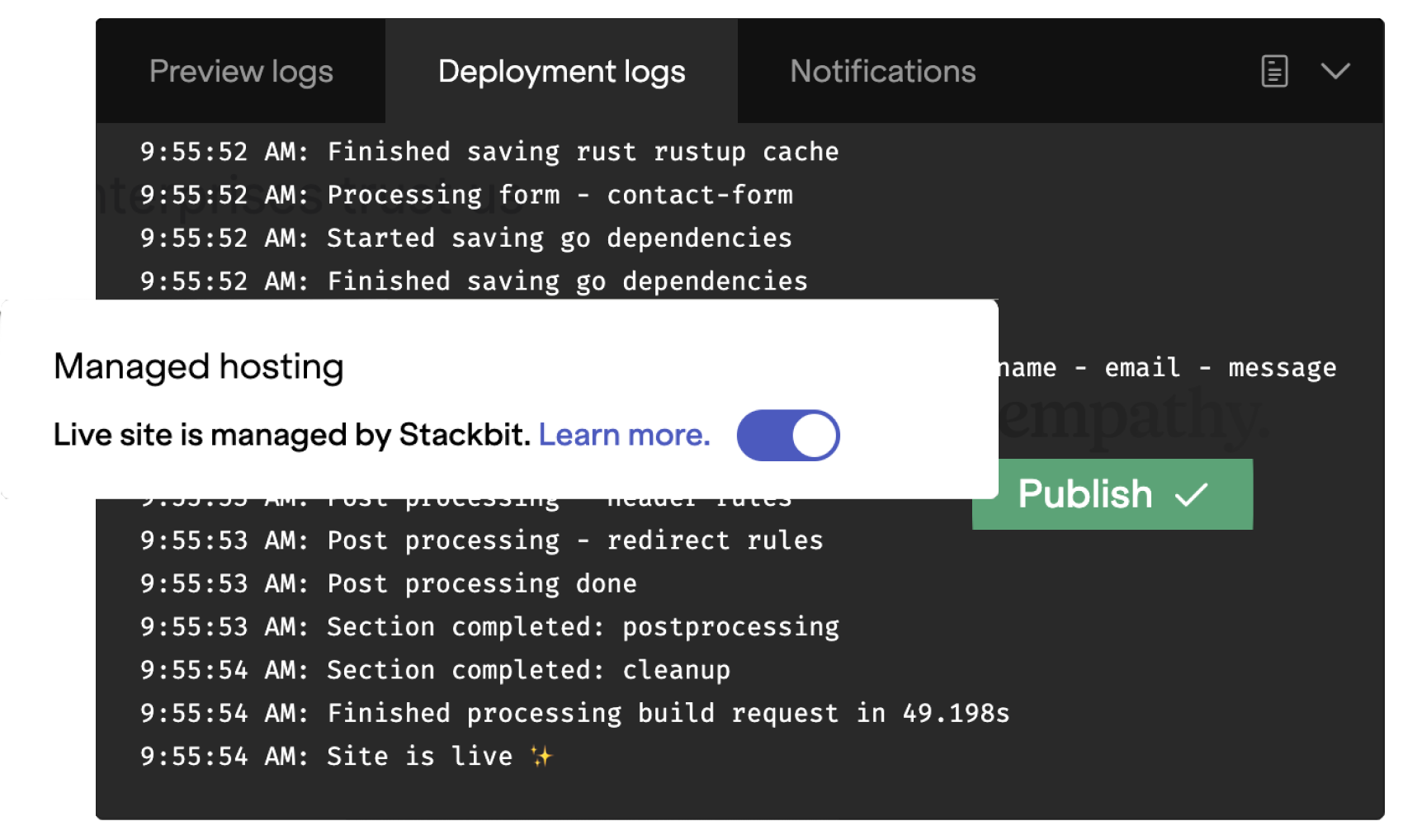 Key Benefits
Start with a fully managed option
All  projects come with managed hosting on the Netlify network, no setup needed.
Publish directly from the visual editor.
Connect a custom domain (requires a paid plan).
State-of-the-art framework support
Powerful self hosting
For full ownership & control, deploy the code to your Netlify account.
Stackbit adds no production dependencies to your site. Your code runs as always, with no new points of failure.
It's your code, your content, your deployment. No surprises.
Access value-add features
Aside from full support for all common web frameworks, Netlify offers a range of unique features.
From edge functions, to authentication, to forms and graph databases - Netlify provides an always-growing array of services.
Developers can go further and serve responsive images, further reducing file sizes.
Dive Deeper.
Best practices for building websites, with a focus on:
Driving immediate, maximum impact
Improving collaboration between site stakeholders (Marketing, Engineering, and Design)

Avoiding entropy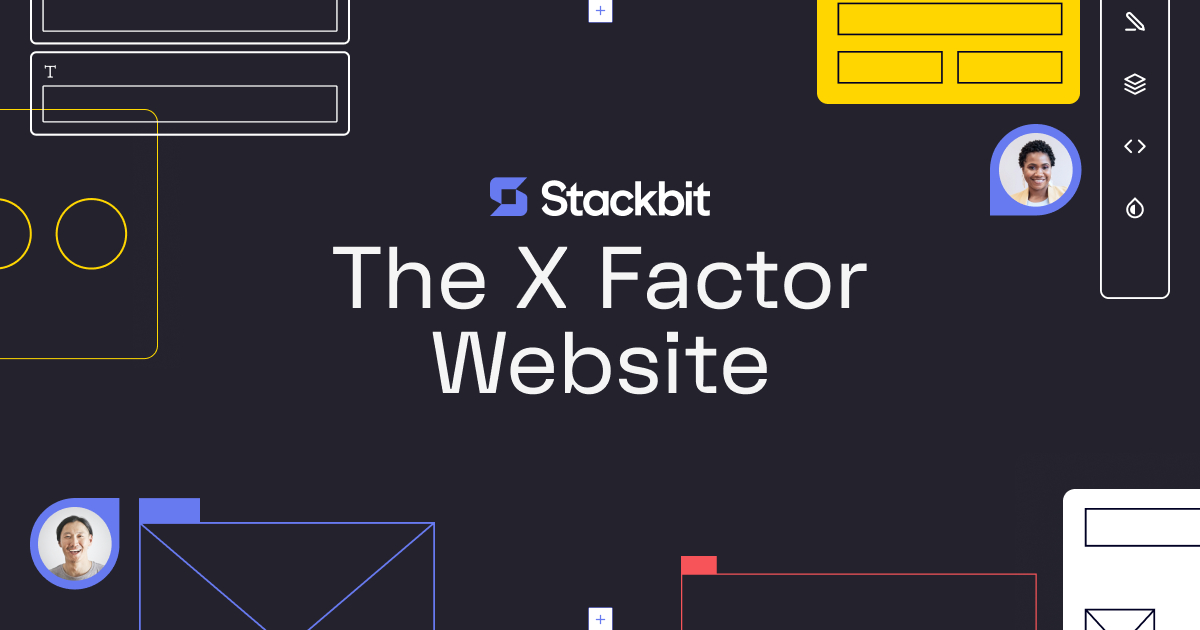 Need help?




Talk to an expert.
Share your contact info here, and book time with a member of the Stackbit team.